Classic Galapagos: South Eastern Islands (Grand Queen Beatriz)
Booking Dates
07/02/2023 through 12/14/2024
Travel Dates
07/02/2023 through 12/17/2024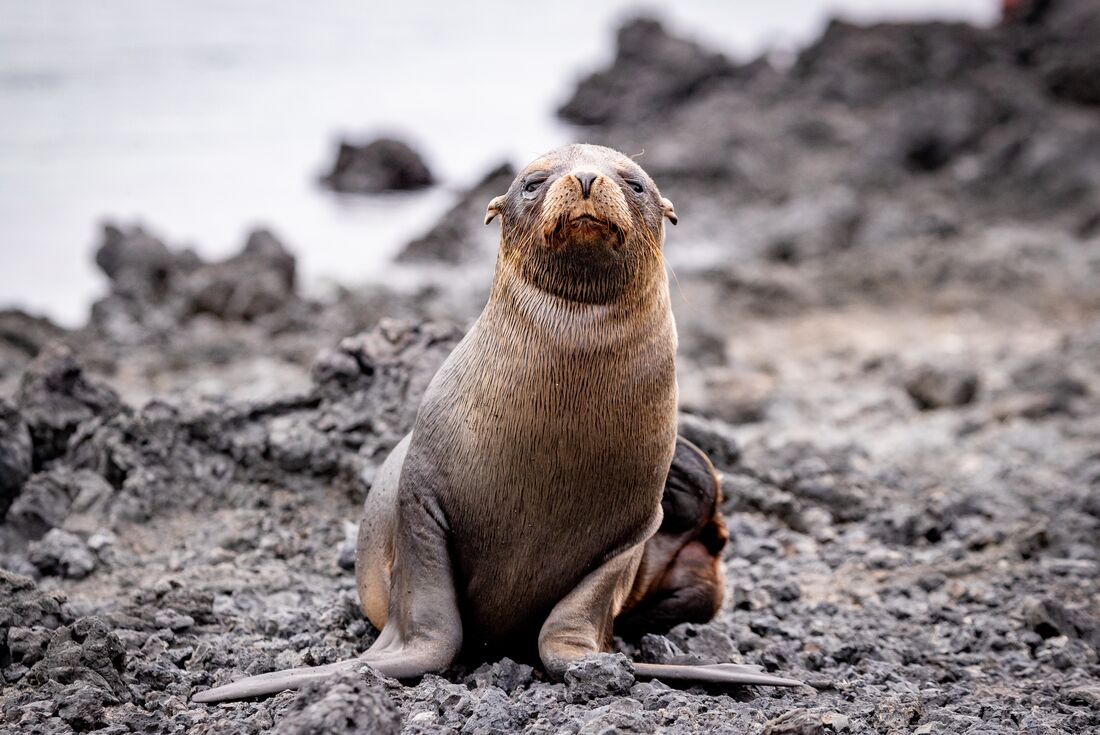 Classic Galapagos: South Eastern Islands (Grand Queen Beatriz)

Travel to a place where the creatures and the landscapes exemplify the beauty and the diversity of life on our planet. This 10-day trip will have you hiking through prickly pear cactus forest on the rugged cliffs of Isla Santa Fe in the morning, then watching the sunset with a cocktail in hand just a few hours later. Exotic animals crowd these isolated islands, and you can expect to encounter giant tortoises, spiky marine iguanas, curious sea lions and all manner of colourful, rare birdlife. For the best the Galapagos Islands have to offer, look no further than this classic adventure.

Activities
Isla Santa Cruz – Highlands Visit (1.5 hours) – Dry Landing
Isla Plaza Sur – Walk (2 hours) – Dry Landing
Isla Santa Fe – Panga ride (45 mins)
Isla Santa Fe – Walk (1.5 hours) – Wet Landing
Isla Espanola – Punta Suarez – Walk (3 hours) – Dry Landing
Isla Espanola – Bahia Gardener – Snorkel (1 hour)
Isla Espanola – Bahia Gardener – Walk (1 hours) – Wet Landing
Isla San Cristobal – Punta Pitt – Walk (2 hours) – Wet Landing
Isla San Cristobal – Isla Lobos – Walk (1 hour) – Dry Landing
Isla San Cristobal – Highlands Walk (1.5 hours) – Dry Landing
Isla Santiago – Sullivan Bay – Walk (1.5 hours) – Dry Landing
Isla Bartolome – Walk (1.5 hours) – Dry Landing
Isla Bartolome – Snorkelling (1.5 hours)
Isla Bartolome – Panga ride (30 mins)
Isla Santiago – Puerto Egas – Walk (1.45 hours) – Wet Landing
Isla Santiago – Puerto Egas – Snorkelling (1 hour)
Isla Sanitago – Espumilla Beach – Snorkelling (45 mins)
Isla Sanitago – Espumilla Beach – Walk (1.5 hours) – Wet Landing
Isla Santa Cruz – Charles Darwin Research Station (1 hour) – Dry Landing
Highlights
Observe in the flesh animals that most people only see during Attenborough documentaries, from flamingos to Sally Lightfoot crabs.
Explore Earth's most delicate ecosystems with an island local and an onboard naturalist, so you can be sure you're doing Galapagos travel in the most sustainable way.
Walk across the rumpled black lava flows of Bahia Sullivan, the remnants of an eruption that occurred over 100 years ago.
The Grand Queen Beatriz is the perfect vessel for those who want to follow in the footsteps of Darwin, but desire a few more creature comforts than the hardened 19th-century explorer.
| Day | Description | View All |
| --- | --- | --- |
| Day 1 | Quito | Details |
| Day 2 | Isla Baltra/Isla Santa Cruz | Details |
| Day 3 | Isla Santa Fe/Isla Plaza Sur | Details |
| Day 4 | Isla Espanola/Bahia Gardner/Punta Suarez | Details |
| Day 5 | Isla San Cristobal/Leon Dormido/Isla Lobos/Punta Pitt | Details |
| Day 6 | Isla San Cristobal | Details |
| Day 7 | Bartolome | Details |
| Day 8 | Isla Santiago/Espumilla Beach/Buccaneer Cove/Puerto Egas | Details |
| Day 9 | Isla Santa Cruz/Quito | Details |
| Day 10 | Quito | Details |